http://ctat.roanestate.edu/equipment-devices/presentation-tools/
Presentation Tools
Logitech Wireless Presenter R400 (opens in new window)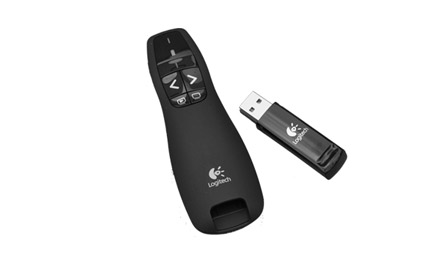 This wireless presenter features slideshow controls, red laser pointer, and a screen mute.
Turning Technology (opens in new window)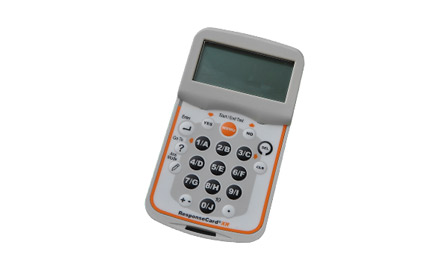 Commonly known as clickers, response cards allow faculty to poll students in class.  CTAT has classrooms sets and is happy to provide training to integrate Turning Technology polling questions into your PowerPoint presentations.