http://ctat.roanestate.edu/faculty-training/momentumd2l-faculty/
Momentum/D2L
Momentum/Brightspace by D2L Daylight Interface Training Videos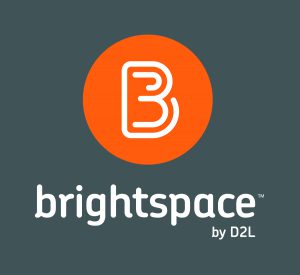 The training videos below will go over the look and feel of the interface and help to ensure you know how to navigate Brightspace by D2L. If you have any questions about the new Daylight interface feel free to email CTAT.
*If you need to make the videos larger, you may select the Youtube icon or the full-screen button at the bottom.
Brightspace Video Course Navigation for Instructors Part 1
Using Brightspace/Momentum for Dispersing Course Content
At RSCC, there are different ways you can move your course to a 100%, online-presence quickly and easily. Take a look below at the different ways and decide which way fits you, and your class, the best. To disperse course content "without" meeting virtually, please use Momentum. For how-to videos on using Momentum, please view CTAT's training videos on this page.
Activity Feed
Activity Feed is a course homepage widget that provides a central location for learners and instructors to post messages that are visible to the entire class. For example, an instructor might post reminders about upcoming assignments and links to course materials. Instructors can determine if learners can post in the Activity Feed. For more information, please visit our Activity Feed Page.
Intelligent Agents
Intelligent Agents is an automated email notification feature that can assist instructors, administrators, when defined activity occurs in a course or when there is a lack of login or course entry. For directions on how to set up Intelligent Agents in your course, please view this video.
Phone Calls
Would you like to use Phone Calls for communication but you are worried about giving out your personal phone number? Check with your provider to see what the code is for restricting your phone number from being seen but most services you just dial *67 before dialing the individuals number and your phone number will be hidden from the individual you are calling.
Mini-Lectures
Do you need to leave a quick video with information or directions for your students? Look for Video Note within these tools in D2L – News and Announcements, Discussions, Assignments, Quizzes, Content using the HTML editor. D2L has increased the time limit so it will be a great way to provide your students with some Mini-Lectures. For directions on how to use Video Note please visit the CTAT website for our how to video (you can also download a printable how-to from TBR
---
For suggestions on how to best facilitate an asynchronous class, we have included a list of Best Practices provided by the Tennessee Board of Regents.
Quick Tips
Do you have a specific need in Brightspace/Momentum that you want to address quickly? The videos below help you quickly and easily perform various functions in your Brightspace/Momentum class. For a more in-depth training in Brightspace/Momentum, continue to the D2L Daylight Interface Training Videos below, or contact the CTAT office to schedule a consultation/training time.
Dropbox
Test & Quiz Set Up
Course Set-Up
Using Discussions
Trouble logging in?
Faculty Resources
TurnItIn for Faculty
Roane State faculty can use OriginalityCheck by TurnItIn to check for plagiarism. This tool can also be used by RSCC students so they can learn to paraphrase and/or quote their sources correctly.
TurnItIn syncs with the Dropbox in D2L, checks students' assignments then gives a report to see if content has been copied from somewhere else. The report shows how much of the paper has been plagiarized and also allows for mark-up to be added by the instructor for feedback. To set up TurnItIn in your course use the quick guide provided below or visitTurnItIn's user-guides(opens in new window).
Assignment Grader
Brightspace by D2L is an excellent tool for instructors. This document has been developed to introduce you to the Assignment Grader app.
This app will allow you use your iPad to grade items that have been submitted to your Desire2Learn dropbox. For step by step instructions, click D2L Assignment Grader App: Faculty Support Guide.