News and Events
---
2021 Fall PD Series:
Creating a "Win-Win" Assessment Culture
This 4-part series introduced principles of assessment for continuous improvement. Whether face-to-face or online, we can help you design assessments that work best for you and your students and encourages academic integrity.


---
October 5: 11 a.m. Creating Authentic Assessments
Zoom Recording
October 6: 2 p.m. Creating Authentic Assessments
Zoom Recording
October 19: 11 a.m. Maintaining Academic Integrity in Online & F2F Classes
Zoom Recording
October 20: 2 p.m. Maintaining Academic Integrity in Online & F2F Classes
Zoom Recording
October 26: 11 a.m. Dealing with Student Test Anxiety
Zoom Recording
October 27: 2 p.m. Dealing with Student Test Anxiety
Zoom Recording
November 9: 11 a.m. Benefits/Challenges of using an online proctoring service
Zoom Recording
November 10: 2 p.m. Benefits/Challenges of using an online proctoring service
Zoom Recording
---
Fall 2021 Inservice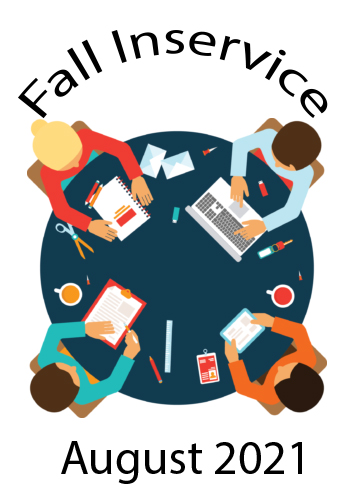 Creating Your Collaborative Classroom
Zoom Recording – https://youtu.be/tkYQjPFLu20C
Being able to work in collaboration with others is a big part of being successful. Creating collaborative activities in the classroom (F2F or online) promotes deeper learning, helps students to understand different perspectives, increases student retention and can save Instructors time. Attend this session for a practical guide to incorporating collaborative activities into your curriculum.
Summer 2021 Virtual Sessions
The Center for Teaching Arts & Technology (CTAT) hosted several sessions this summer as part of "Summer Recharge!".

Spring 2021, Convocation PD
Communication Strategies for Student Engagement – In this session we discussed quick and easy ways to connect with students using Intelligent Agents, Release Conditions, and the Activity Feed
Fall 2020 Virtual Sessions
In these fall sessions, CTAT provided attendees with new ways to increase engagement in their synchronous (real-time) and asynchronous courses. Select the link below to be directed to our fall session page
Summer 2020 Virtual Sessions

This past summer, CTAT hosted online trainings where we provided attendees with new ways to increase engagement in their synchronous (real-time) and asynchronous courses. Click the link below to be directed to our summer session page.
Taking Your Course to 100% online delivery
CTAT has created a central repository offering resources to support you in the transition to 100% online delivery of your course(s). Tools available to you include Momentum, Zoom, Honorlock and YouSeeU. Visit the links below to learn more about teaching remotely.
Virtual Lab Resources
Since our teaching delivery method has drastically changed this semester CTAT would like to assist those faculty members who may need online lab resources for your summer courses. Please visit our Open Educational Resource Virtual Lab page and checkout our OER resources for virtual labs in Math, Physics, Environmental Science and Agriculture, Engineering, Earth Science, Chemistry, Biology, and Astronomy. If you do not see the information you need on a particular concept please send us an email to ctatmailbox@roanestate.edu and we will be glad to contact the Community College Consortium for Open Educational Resources (CCCOER) to assist us in finding the online resources you need for your summer courses.
Honorlock
Honorlock is a proctoring system to enable faculty to administer proctored exams. This Internet Browser plugin provides on-demand proctoring services for schools and universities across the US. Our simple, affordable platform operates around you—no scheduling, headaches, or bulky software downloads. Visit our Honorlock page for resource tutorials.
YouSeeU
YouSeeU is a tool that allows interactive and immediate feedback to more accurately assess student comprehension. With Virtual Assignments, instructors and students benefit from collaborative communication with asynchronous video assignments and synchronous virtual classrooms. Follow this link for more information.
Meeting with Zoom
Zoom is the leader in modern video communications with an easy, reliable cloud platform for video and audio conferencing, collaboration, chat, and webinars across mobile devices, desktops, Smartphones, and room systems. Zoom also helps schools improve student outcomes, maximize school resources, and enrich teaching and learning with secure video communication services for hybrid classrooms, office hours, tutoring, administrative meetings, and more. Click this link to visit our Zoom resource page.
HyFlex Course Model
The Hyflex Course Model presents the components of hybrid learning in a flexible course structure that gives students the option of attending sessions in the classroom, participating online, or doing both. Students are given the option of changing their mode of attendance weekly or by topic, according to need or preference. This model can work well for students arriving with varying levels in the subject matter or technological experience. By allowing students access to the virtual classroom and the physical one, the design encourages discussion threads to move from one platform to the other. Follow this link for resources.
Faculty Course Developer Self-Paced Training Modules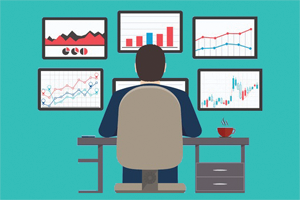 If you have never taught online or you are just looking for a way to make your online courses more engaging then you should participate in our "Faculty Course Developer Training." In this self-paced training, you will complete various activities and assignments that focus on the design process, content creation, technology selection, Universal Design for Learning, assessment, and learning activities.
You will learn about multimedia principles, design theories, and how to implement pedagogical best practices within your online courses. For more information, view the Initiatives Page – Course Developer Training.
Please contact ctatmailbox@roanestate.edu if you are interested in registering for this training!
New immersive technology – virtual reality drone and Merge Cubes!
The Merge Cube is a holographic toy that allows users to physically hold and interact with 3D objects using augmented reality (AR) technology. It is compatible with iOS and Android devices. It features dozens of educational games and experiences built for it. Merge Miniverse is a portal for virtual and augmented worlds. Merge makes both physical products and apps, and it also curates a library of family-friendly experiences like 360-degree videos, virtual and augmented reality apps, and games.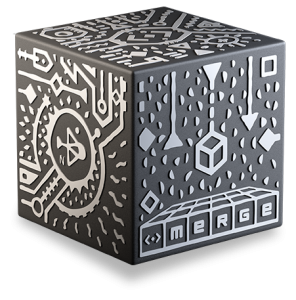 The Merge Miniverse allows AR and VR explorers to choose from hundreds of apps and experiences to use with the Merge VR/AR Goggles and Merge Cube, as well as with other AR/VR devices.
Faculty, if you are interested in checking out the virtual reality drone or Merge Cubes to use in your course, please contact CTAT at (865) 882-4556 or ctatmailbox@roanestate.edu.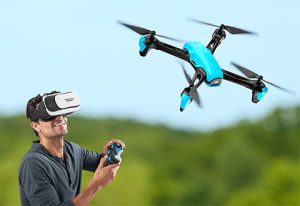 Recently, CTAT was awarded the President's Imagination Mini-Grant for "Learning in 3D: Adding a New Dimension to Learning".
This project will focus on increasing student engagement in traditional, hybrid, and online learning environments through high-tech immersive technologies (drone with 4K camera with virtual reality capabilities).
The utilization of immersive technologies in the classroom can assist with engaging and connecting students to the curriculum by creating deeper and meaningful learning experiences.
Professional Development
Monday Morning Mentors!
Each Monday morning, get on-demand access to a new online "mini-seminar" that you can watch anytime during the week—when and where it's convenient for you. At just 20 minutes, it is easy to fit into any schedule.
Each session includes a video presentation by our most popular presenters, plus supplemental materials, PowerPoint slides, and the complete transcript.
Additionally, there is a certificate you can print off after watching the video and great handouts that you will want to print for future use.
CTAT Training Room
Do you need a place to have your meeting or training session? The CTAT Training room is located on the first floor of the library (L-100). You can now schedule the CTAT Training Room by visiting the reservation page on the library's website. After viewing the calendar to see when the room is available click on "Room Bookings" in the right-hand column to make your reservations.
This room is equipped with AirPlay, Two 60″ Samsung TV's, DELL laptop cart, and an instructor station so that you can project and interact with material as needed.
Course Development Assistance
CTAT instructional designers will consult with you regarding face-2-face, online and hybrid course design. Also, we will assist you with developing multimedia materials including text, images, audio, video, animation, and interactive elements for use in instruction. If you need help with structuring your Momentum/D2L course or with hosting media files please contact us at ctatmailbox@roanestate.edu or phone (865) 882-4556.