News and Events
Register now for Ed Tech Academy 2018 – Tues., May 8th & Wed., May 9th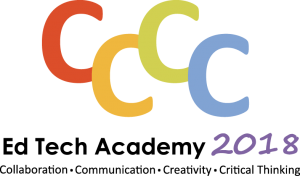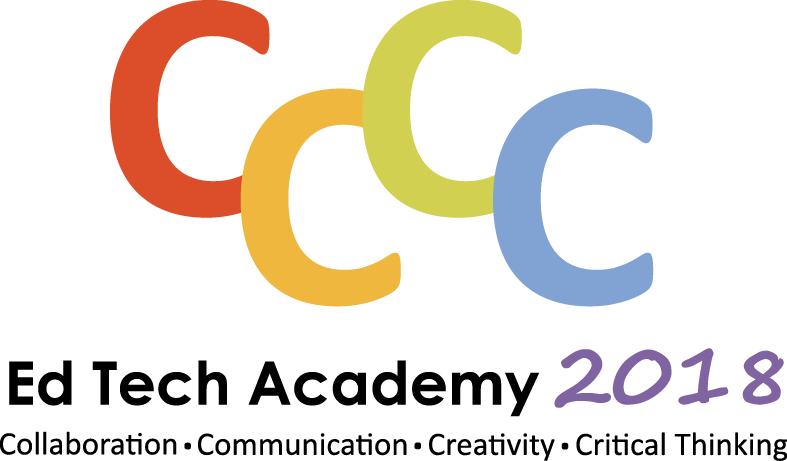 Registration has closed
Ed Tech Academy 2018 Agenda (opens in new window)
Brightspace YouSeeU Virtual Classroom and Virtual Assignment tools are here
How can I use YouSeeU Virtual Classroom?
YouSeeU virtual classroom will allow you to teach courses online, host virtual office hours, enable group discussions, invite guest speakers, host test prep sessions, and do virtual advising all within your D2L course.
How can I use YouSeeU Virtual Assignment?
YouSeeU Virtual Assignment will allow you to create structured video assessments that provide students with comprehensive feedback. Check out the links below to see how YouSeeU tools can assist you in creating a more interactive learning environment.
To learn more about YouSeeU please visit the YouSeeU resource page (opens in new window)
D2L Momentum: New Brightspace Interface is on its way!
Microsoft Hololens – CTAT Collaborates with EMS Program to Provide Immersive Instruction for Students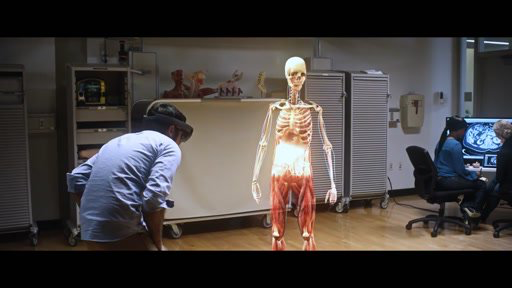 The Center for Teaching Arts and Technology (CTAT) and EMS Program have been in the spotlight recently for providing students with an immersive experience in the classroom. The Microsoft Hololens is essentially a holographic computer built into a headset that lets you see, hear, and interact with digital content and holograms within an environment. Watch the  WVLT special newscast with anchor, Chynna Greene, and see how Roane State faculty members are becoming pioneers in the world of virtual, augmented, and mixed reality.
New Technology teaches Roane State EMS students (opens in new window)
Check out the following articles written about the new technology that has arrived at Roane State:
News: Roane State EMS faculty use virtual reality to enhance instruction (opens in new window)
EMS students using virtual reality to learn about real-life scenarios (opens in new window)
Roane State Faculty: Contact CTAT if you are interested in piloting the Hololens and other technologies with your students!
Professional Development
Upcoming This Fall – Accessibility Training:
Creating Accessible PowerPoint Presentations – During this session, you will learn key concepts for making your PowerPoint Presentations accessible. We will provide an overview of what makes presentations ADA compliant and show you some tools that are available to ensure that your course content is ADA compliant.
Providing Accessibility – Using Equidox – Come learn how Equidox simplifies converting PowerPoints and PDF documents into ADA compliant PDF/HTML files. Equidox allows faculty to:
Detect and extract reading zones such as text, images, URLs and more
Create text through Optical Character Recognition (OCR) technology,  scanned or imaged PDFs
Order the content automatically in the correct reading sequence
Convert PDF documents and PowerPoints into HTML files
To view our professional development schedule for Fall, please visit the CTAT Professional Development Calendar (opens in new window) on our website.
Monday Morning Mentors!
Each Monday morning, get on-demand access to a new online "mini-seminar" that you can watch anytime during the week—when and where it's convenient for you. At just 20 minutes, it is easy to fit into any schedule.
Each session includes a video presentation by our most popular presenters, plus supplemental materials, PowerPoint slides, and the complete transcript.
Additionally, there is a certificate you can print off after watching the video and great handouts that you will want to print for future use.
Here is the upcoming schedule (PDF).
CTAT Training Room
Do you need a place to have your meeting or training session? The CTAT Training room is located on the first floor of the library (L-100). You can now schedule the CTAT Training Room by visiting the reservation page on the library's website.  After viewing the calendar to see when the room is available click on "Room Bookings" in the right-hand column to make your reservations.
This room is equipped with AirPlay, Two 60″ Samsung TV's, DELL laptop cart,  and an instructor station so that you can project and interact with material as needed.
Course Development Assistance
CTAT instructional designers will consult with you regarding face-2-face, online and hybrid course design. Also, we will assist you with developing multimedia materials including text, images, audio, video, animation, and interactive elements for use in instruction. If you need help with structuring your Momentum/D2L course or with hosting media files please contact us at ctatmailbox@roanestate.edu or phone (865) 882-4556.