News and Events
What's new:
Coming fall 2016: Brightspace Pulse by D2L
Pulse is an app that helps student stay organized by finding out what's new and what's next while on the go. It will allow students to stay up to date and prepared by unifying course calendars, assignments, grades, and news during the busiest of times.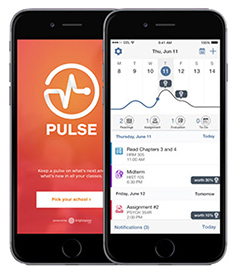 Brightspace Pulse can be used for:
Viewing course calendars for upcoming readings, assignments, and tests.
Finding out grades as soon as they are ready.
Creating personal milestones such as study sessions or meetings.
Receiving real-time notifications from instructors to keep up to date.
Receiving notifications when new content is available and open up and view the content on your mobile device.
Coming fall 2016: Brightspace Awards Tool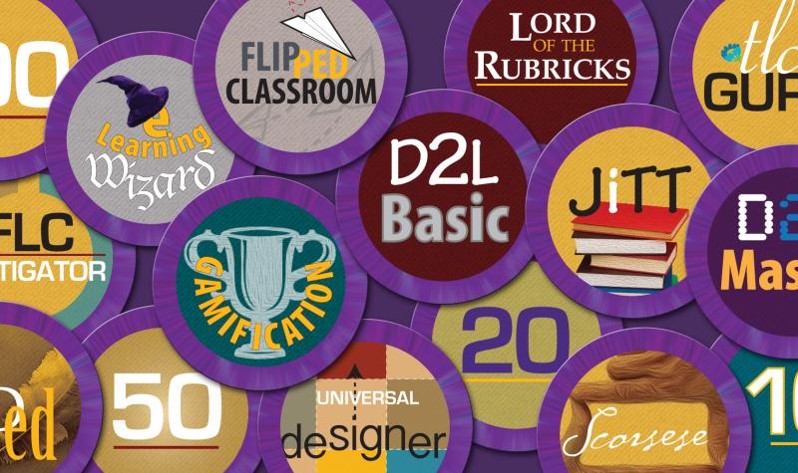 Learn how you can engage & motivate your learners by giving them badges & certificates within D2L. These achievement badges are little rewards and recognition that learners can earn for finishing tasks or mastering skills.
The basic idea is to break down larger tasks into smaller achievements that allow for scaffolding of the learning and create a sense of pride at the same time. These badges also allow feedback to occur in smaller increments, providing a greater number of opportunities for success.
Coming fall 2016: Brightspace ePortfolio by D2L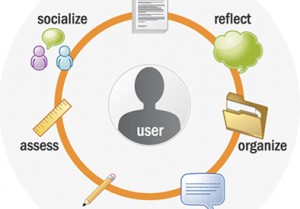 Brightspace ePortfolio is an 'electronic portfolio,' which is simply a collection of digital artifacts that you pull together and assemble into a format that you can share with others. One of the benefits of using the D2L ePortfolio is that it is linked right inside of D2L, so it is easy to find and use. As a finished product, electronic portfolios can be used for a wide variety of reasons: you can use an ePortfolio to demonstrate learning, to put together a sample of work for an application, or to demonstrate your achievements to a potential employer.
Professional Development
Monday Morning Mentors
Here's how it works.. Each Monday morning you get on-demand access to a new online "mini-seminar" that you can watch anytime during the week—when and where it's convenient for you. At just 20 minutes, it is easy to fit into any schedule.
Each session includes a video presentation by our most popular presenters, plus supplemental materials, PowerPoint slides, and the complete transcript.
Please visit the supplemental materials, there is a certificate you can print off after watching the video and some great handouts you will want to print for future use.
Here is the upcoming schedule.
Accessibility Training
Creating Accessible PowerPoint Presentations – During this presentation, you will learn key concepts for making your PowerPoint Presentations accessible. We will provide an overview of what makes presentations ADA compliant and show you some tools that are available to ensure that your course content is ADA compliant.
To view our professional development schedule for fall please visit the CTAT Professional Development Calendar (opens in new window) on our website.
CTAT Training Room
Do you need a place to have your meeting or training session? The CTAT Training room is located on the first floor on the library (L-100). You can now schedule the CTAT Training Room by visiting the reservation page on the library's website.  After viewing the calendar to see when the room is available click on "Room Bookings" in the right hand column to make your reservations.
This room is equipped with AirPlay, Two 60″ Samsung TV's, DELL laptop cart,  and an instructor station so that you can project and interact with material as needed.
Course Development Assistance
CTAT instructional designers will consult with you regarding face-2-face, online and hybrid course design. Also, we will assist you with developing multimedia materials including text, images, audio, video, animation, and interactive elements for use in instruction. If you need help with structuring your Momentum/D2L course or with hosting media files please contact us at ctatmailbox@roanestate.edu or phone (865) 882-4556.