News and Events
Save the Date for Ed Tech Academy 2017!
This year, Ed Tech Academy will take place on Tuesday, May 9th – Wednesday, May 10th.
Registration closes on Monday, May 1st.
To sign up for Ed Tech 2017, complete the Registration Form. (opens in new window)(https://goo.gl/forms/ouBfpjZgPkKRyFjl2)
We hope to see you there!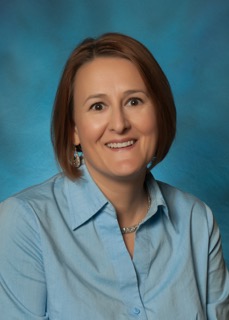 Dr. Lolita Paff
Dr. Lolita Paff is currently Assistant Professor of Business and Economics at Penn State Berks in Reading, Pennsylvania. Integrating professional experience as a certified public accountant (CPA) with subsequent training as an economist, she teaches introductory and advanced courses in accounting, business and economics. Lolita's pedagogical interests are classroom and online interaction, meta-cognition and critical learning skills, learning-centered instruction, and the implications of teacher power and control on student learning. She has published research on class participation and student interaction in technical courses and is the recipient of the 2014 MERLOT Classics Award in Business. She serves on the boards of several leadership conferences and leads faculty development workshops internationally.
Professional Development
Monday Morning Mentors
Here's how it works. Each Monday morning you get on-demand access to a new online "mini-seminar" that you can watch anytime during the week—when and where it's convenient for you. At just 20 minutes, it is easy to fit into any schedule.
Each session includes a video presentation by our most popular presenters, plus supplemental materials, PowerPoint slides, and the complete transcript.
Please visit the supplemental materials, there is a certificate you can print off after watching the video and some great handouts you will want to print for future use.
Here is the upcoming schedule.
Accessibility Training
Creating Accessible PowerPoint Presentations – During this presentation, you will learn key concepts for making your PowerPoint Presentations accessible. We will provide an overview of what makes presentations ADA compliant and show you some tools that are available to ensure that your course content is ADA compliant.
To view our professional development schedule for fall please visit the CTAT Professional Development Calendar (opens in new window) on our website.
D2L Lightning Sessions
Grab your lunch, and enjoy a quick 30-minute session from the comfort of your office. There will be a 15 to 20-minute presentation with a 10-minute question and answer session to follow. One of our D2L certified trainers will be leading you through a variety of features so come and learn how you can enhance your students' course experiences.
To view the session recordings please visit the D2L Lightning Session Page (Opens in new window) on our website.
CTAT Training Room
Do you need a place to have your meeting or training session? The CTAT Training room is located on the first floor on the library (L-100). You can now schedule the CTAT Training Room by visiting the reservation page on the library's website.  After viewing the calendar to see when the room is available click on "Room Bookings" in the right hand column to make your reservations.
This room is equipped with AirPlay, Two 60″ Samsung TV's, DELL laptop cart,  and an instructor station so that you can project and interact with material as needed.
Course Development Assistance
CTAT instructional designers will consult with you regarding face-2-face, online and hybrid course design. Also, we will assist you with developing multimedia materials including text, images, audio, video, animation, and interactive elements for use in instruction. If you need help with structuring your Momentum/D2L course or with hosting media files please contact us at ctatmailbox@roanestate.edu or phone (865) 882-4556.