http://ctat.roanestate.edu/help-support/ctat-staff/
CTAT Staff
Dr. Susan Sutton
Director of the Center of Teaching Arts & Technology & Distance Education
Before coming to RSCC, Susan was an assistant professor in the Department of Information Media at St. Cloud State University in St. Cloud, MN. While working on her Ph.D., she spent two years as a graduate teaching associate at the University of Tennessee teaching online graduate courses for the new online master's degree program in Instructional Technology and three years teaching courses that prepared pre-service teachers how to integrate technology into the curriculum. Susan has three years of experience teaching in a K-12 special education setting and has an eLearning certification from The Internet eLearning Institute at the University of Tennessee. Susan enjoys teaching faculty how to use various technologies, but also enjoys working with K-12 teachers out in the field who want to learn more about technology integration.
Susan's academic credentials include a B.S. in Education, with a concentration in Special Education – Hearing Impaired from Ball State University, an M.S. in Education, with a concentration in Instructional Technology from the University of Tennessee, and a Ph.D. in Education, with a concentration in instructional technology from the University of Tennessee.
Stephanie Shipley, M.S.
Instructional Design Specialist
In 2015, Stephanie received her M.S. degree from the University of Tennessee with a concentration in Instructional Technology. Additionally, she received a B.S. degree in Elementary Education from Tennessee Technological University. Upon graduation from TTU, she taught at a high needs school for eight years with Knox County Schools where she held various leadership positions within the district.
Currently, Stephanie is pursuing a doctoral degree in education from the University of Memphis. Her concentration reflects research in instructional design and technology.
As an Instructional Design Specialist at Roane State, Stephanie can provide instructional design expertise and support in the development of online, hybrid, and traditional courses.
Her passion for education, the instructional design process, and innovative technologies have led her to this position at Roane State.
Dr. Igor Akpovo
Instructional Design Specialist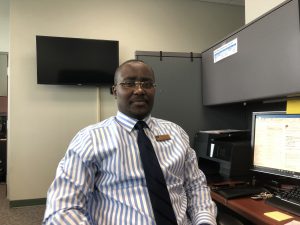 Igor Akpovo has more than a decade of experience working in higher education as an instructional designer and teaching graduate level courses in education and English as a second language. In addition to a BA and MA in EFL/ESL from the University of Abomey-Calavi in his native Benin, Igor holds an MA in TESOL from Oklahoma City University where he was a Fulbright scholar. He completed his Ph.D. in Education, with a concentration in Curriculum and Instruction, at the University of Wyoming in 2017.
Haley Paletta
Office Assistant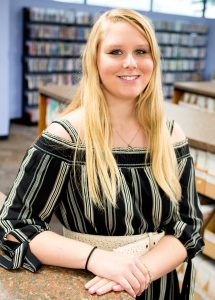 In 2016, Haley started attending Roane State Community College working towards an Associate of Science degree. She will be graduating this summer and starting at King University in August to continue her education in Healthcare Administration. Haley started working for CTAT in June of 2018.