http://ctat.roanestate.edu/ed-tech-academy/

Ed Tech Academy is Roane State's annual professional development event to explore ideas about using technology in the classroom. During this two-day event, faculty and adjuncts participate in activities that promote technology integration by creating powerful connections and encouraging students to take greater responsibility for their own learning. National speakers provide inspirational keynote sessions, breakout sessions are led by experts in various educational technology fields, and meaningful conversations occur with faculty throughout the two-day event.
Roane State Community College has always been a leader in educational technology and continues that tradition with its latest classroom initiatives. Instructors are taking their courses to the next level, utilizing new media and improving teaching methods to increase student comprehension, participation, and engagement.
RSCC understands and appreciates that technology is an invaluable resource. When students are engaged, the possibilities are endless.
Ed Tech 2019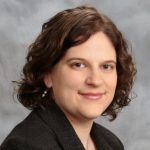 Keynote speaker is Dr. Jennifer Herman. She directs the Center for Excellence in Teaching at Simmons University and has developed and facilitated hundreds of research-based faculty development programs around teaching and scholarship. Jennifer teaches courses on teaching, learning theory, and curriculum development for the Health Professions Education CAGS and doctoral program. She holds a Ph.D. in Higher Education from the University at Buffalo and a M.A. in International Training and Education from American University. Sessions that will be covered include: What's the Secret to Creating Classroom Discussions that Work? Connecting Discussion with Learning, Community of Inquiry, and Differentiated Instruction. To get session information visit our Ed Tech 2019 page
Ed Tech 2018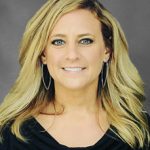 Keynote speaker was Mandy Froehlich. Sessions covered The Hierarchy of Needs for Innovation and Divergent Teaching, YouSeeU Video Assignments, Sailing the 4C's to the Land of the Connected Classroom, Adoption of OER – Why?, and Brightspace by D2L Knowledge Checks. To get session information and handouts visit our Ed Tech 2018 page (opens in new window).
Ed Tech 2017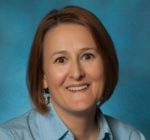 Keynote speaker was Dr. Lolita Paff. Sessions covered Engaging Student Interactions: In Class & Online, Increasing Student Engagement through Immersive Technologies (VR/AR), Providing Accessibility – Using Equidox, and Google Cardboard in Face-to-Face and Online Learning Environments. To get session information and handouts visit our Ed Tech 2017 page (opens in new window).
Ed Tech 2016
Keynote speaker was Dr. Peter Doolittle. Sessions covered Teaching, Learning, and Innovation: Fostering Deep and Flexible Learning, Creating ADA Compliant Materials, How to Create Accessible Video Lectures using PowerPoint, and Collect, Reflect, and Share! How to Use the Basic Features of ePortfolio. For information about what they sessions covered visit Ed Tech 2016 (opens in new window).
Ed Tech 2015
Keynote speaker was Dr. Thomas Tobin. Sessions covered 104 Best Practices in Desire2Learn, Reaching Out to Everyone: Universal Design for Learning, Utilizing Video to Improve learning outcomes, increase student engagement, and Increase Teacher Presence, Hands-on Accessibility Training, Open Educational Resources: No-cost/Low-cost learning resources for teaching and learning. To get information about sessions and handouts visit Ed Tech 2015 (opens in new window).
Ed Tech 2014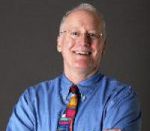 Keynote speaker was Dr. Mark Taylor. Topic was  Engaged Teaching Activities. Sessions were The Adobe Connect Experience: Connect, Communicate, Collaborate!, Engaging Students Using Interactive Video and Assessment in Online Learning!, Google Wars and the Search for Higher Order Involvement!, and Inverted but Involved: Flipping the Class a Learning Environment for Engaged Activities and Deeper Learning! Information about these sessions can be found by visiting Ed Tech 2014 (opens in new window).