http://ctat.roanestate.edu/taking-your-class-online/
Taking Your Class Online
---
Virtual Lab Resources
Since our teaching delivery method has drastically changed this semester CTAT would like to assist those faculty members who may need online lab resources for your summer courses. Please visit our Open Educational Resource Virtual Lab page and checkout our OER resources for virtual labs in Math, Physics, Environmental Science and Agriculture, Engineering, Earth Science, Chemistry, Biology, and Astronomy. If you do not see the information you need on a particular concept please send us an email to ctatmailbox@roanestate.edu and we will be glad to contact the Community College Consortium for Open Educational Resources (CCCOER) to assist us in finding the online resources you need for your summer courses.
---
Using Honorlock
to Proctor Final Exams
RSCC has adopted a new proctoring system to enable faculty to administer proctored exams. This Internet Browser plugin  provides on-demand proctoring services for schools and universities across the US. Our simple, affordable platform operates around you—no scheduling, headaches, or bulky software downloads
---
Using Brightspace/Momentum
for Dispersing Course Content
At RSCC, there are different ways you can move your course to a 100%, online-presence quickly and easily. Take a look below at the different ways and decide which way fits you, and your class, the best.
To disperse course content "without" meeting virtually, please use Momentum.
For how-to videos on using Momentum, please view CTAT's training videos
Activity Feed – Ever wish you could send a text message to your students? Activity Feed provides instructors with an easy way to share class reminders, files, and links to existing activities all in a way that mimics features from social media platforms.  What makes this tool so powerful is that unlike News and Announcements, which is one-way communication, Activity Feed allows for two way communication. Instructors have the ability to turn on/off commenting for any posting. For example, if you post a link to a news article relevant to your course, you can turn on commenting and allow your students to discuss the article directly from the Activity Feed Widget. If you would like to know more about  Activity Feed then please watch the Activity Feed Playlist.
Chat Feature in Brightspace by D2L – Do you need to hold office hours, advise, tutor, or meet with students? If you or your students are in an area with low bandwidth (slow internet) and you cannot use web-conferencing software you can use the "Chat Feature" in D2L. For directions on how to use Brightspace Chat please view these directions.
Phone Calls – Would you like to use Phone Calls for communication but you are worried about giving out your personal phone number? Check with your provider to see what the code is for restricting your phone number from being seen but most services you just dial *67 before dialing the individuals number and your phone number will be hidden from the individual you are calling.
Mini-Lectures – Do you need to leave a quick video with information or directions for your students? Look for Video Note within these tools in D2L – News and Announcements, Discussions, Assignments, Quizzes, Content using the HTML editor. D2L has increased the time limit so it will be a great way to provide your students with some Mini-Lectures. For directions on how to use Video Note please visit the CTAT website for our how to video (you can also download a printable how-to from TBR.
For suggestions on how to best facilitate an asynchronous class, we have included a list of Best Practices provided by the Tennessee Board of Regents.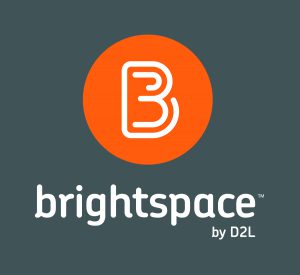 NEW! Annotation Tool for Dropbox Assignments in Momentum
Have you ever wished you could open a project in dropbox assignment and grade/comment on it right in Dropbox? Well, now you can! We recently activated an Annotation Tool for dropbox assignments. View our short tutorial on how to use the new tool here: Annotion Tool for Dropbox Assignments
---
Meeting Virtually with
Brightspace/Momentum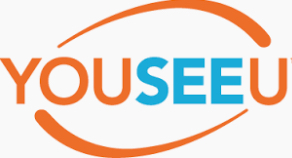 Using YouSeeU Virtual Classroom for Synchronous Online Class Meetings
Adding video delivery of course content can be done using YouSeeU Virtual Classroom.
YouSeeU training session March 24th recording
For more information on YouSeeU Virtual Classroom, visit the CTAT website
Please visit the Tennessee Board of Regents suggested guidelines for virtual meetings.
---
Meeting with Zoom


Using Zoom
Required Equipment
Zoom through Outlook: Step-by-Step
Zoom without Outlook: Step-by-Step
Use the Quick Guide below to use Zoom to deliver your course content.
---

I Teach in a Zoom Classroom Already, What do I do?
If you are already teaching in a Zoom classroom, you will simply join your class via a link sent to you from the IT department.  Students will join the same way.  Elizabeth Hill from IT Support will send an invitation to the instructor and all students.
Do I have to be "LIVE" to use ZOOM?
No, instructors can record lectures in any of the Zoom rooms on campus (with the exception of Knoxville and Clinton) and email to students and/or post in Momentum (D2L).   Please contact Elizabeth Hill for availability to schedule a session if you are not already scheduled to for a class in a Zoom Room.
---