http://ctat.roanestate.edu/ed-tech-academy-2017/
Ed Tech Academy 20017

Keynote Speaker, Dr. Lolita Paff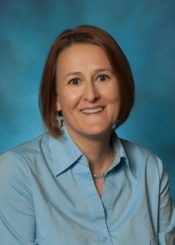 Dr. Lolita Paff is currently Assistant Professor of Business and Economics at Penn State Berks in Reading, Pennsylvania. Integrating professional experience as a certified public accountant (CPA) with subsequent training as an economist, she teaches introductory and advanced courses in accounting, business, and economics. Lolita's pedagogical interests are classroom and online interaction, metacognition and critical learning skills, learning-centered instruction, and the implications of teacher power and control on student learning. She has published research on class participation and student interaction in technical courses and is the recipient of the 2014 MERLOT Classics Award in Business. She serves on the boards of several leadership conferences and leads faculty development workshops internationally.
Ed Tech Academy Schedule (PDF)
Driving  Directions (opens in new window)
Sessions:
Engaging Student Interactions: In Class & Online
Classroom interaction has enormous potential. It can engage students, develop important communication skills, and promote learning. However, it often fails to do so. Some students never participate, others do so reluctantly, and a few tend to dominate the exchange. Rarely does participation in class or online segue into robust intellectual exchanges that leave students with new ideas, different perspectives, and follow-up questions. Fortunately, good classroom interaction involves skills that teachers and students can develop. In this workshop, we will explore teacher practices that promote both the quantity and quality of student contributions in the classroom and online.
Presenter: Dr. Lolita Paff


Increasing Student Engagement through Immersive Technologies (VR/AR)
A new generation of virtual reality headsets and software promises to revolutionize learning in the classroom. In this session, we will introduce participants to the concept of virtual reality, including important technological and educational considerations and implications. Pedagogical concepts and principles for VR, AR, and MR will be discussed, as well as how they can be utilized in specific courses and disciplines. RSCC Allied Health Faculty will demonstrate how their students are currently interacting with three-dimensional graphics to expand their knowledge of skill-specific objectives.
Presenters: Stephanie Moskal, Susan Sutton, Donald Choate, Bruce Botts, David Blevins, & Mark Bodine


Providing Accessibility – Using Equidox
Come learn how Equidox simplifies converting PowerPoints and PDF documents into ADA compliant PDF/HTML files. Equidox allows faculty to:
Detect and extract reading zones such as text, images, URLs and more
Create text through Optical Character Recognition (OCR) technology, recognizing characters from scanned or imaged PDFs
Order the content automatically in the correct reading sequence
Convert PDF documents and PowerPoints into HTML files
Presenters: Bruce Botts & Matthew Ward
Equidox Quick Guide (PDF)


Google Cardboard in Face-to-Face and Online Learning Environments
Come learn how to immerse your students into a virtual environment. This hands-on session will provide you with the knowledge and skills to develop 3D learning spaces. We will download some Google Cardboard apps and then allow the participants to experience first-hand the exciting world that awaits them.
Presenters: Stephanie Moskal & Donald Choate
Examples of Implementing Google Cardboard in the Classroom (PDF)